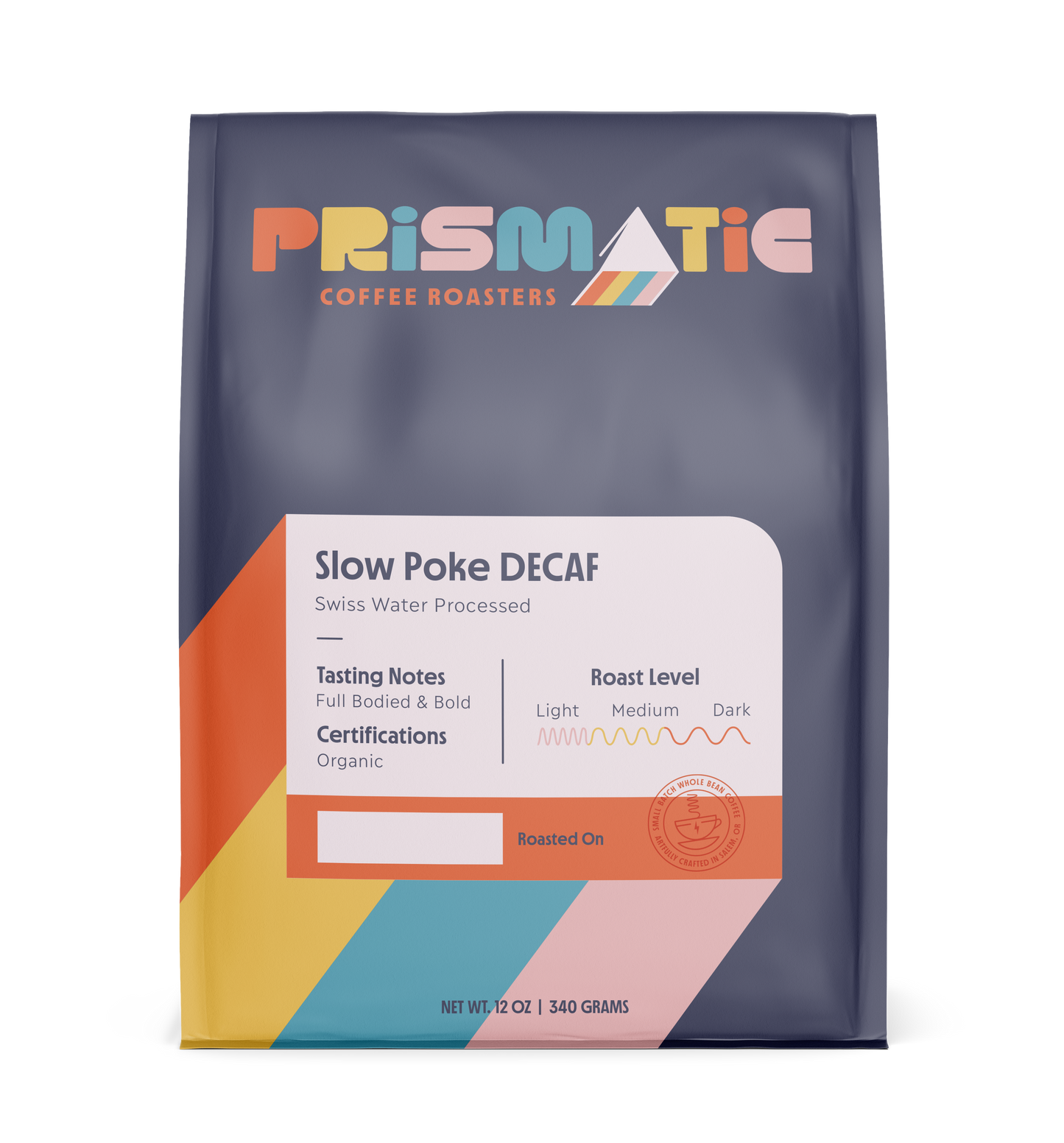 Regular price
$18.00 / Bag
Sale price
$18.00 / Bag
Regular price
SALE
SOLD OUT
Unit price
per
DESCRIPTION
Slow Poke Decaf is a Swiss Water processed coffee meaning the green coffee is hydrated to expand the beans for caffeine extraction. The hydrated green coffee is then introduced to Green Coffee Extract (GCE), a unique solution of concentrated coffee solubles that allows the caffeine to le... READ MORE
Slow Poke Decaf is a Swiss Water processed coffee meaning the green coffee is hydrated to expand the beans for caffeine extraction. The hydrated green coffee is then introduced to Green Coffee Extract (GCE), a unique solution of concentrated coffee solubles that allows the caffeine to leave the green coffee via osmosis while minimizing the loss of flavor compounds. Once the caffeine has been removed the green coffee is re-dried and re-bagged for transport, and the GCE is filtered of its caffeine through proprietary carbon filters and recycled to be used again.
READ LESS
Tasting Notes:
Full Bodied
View full details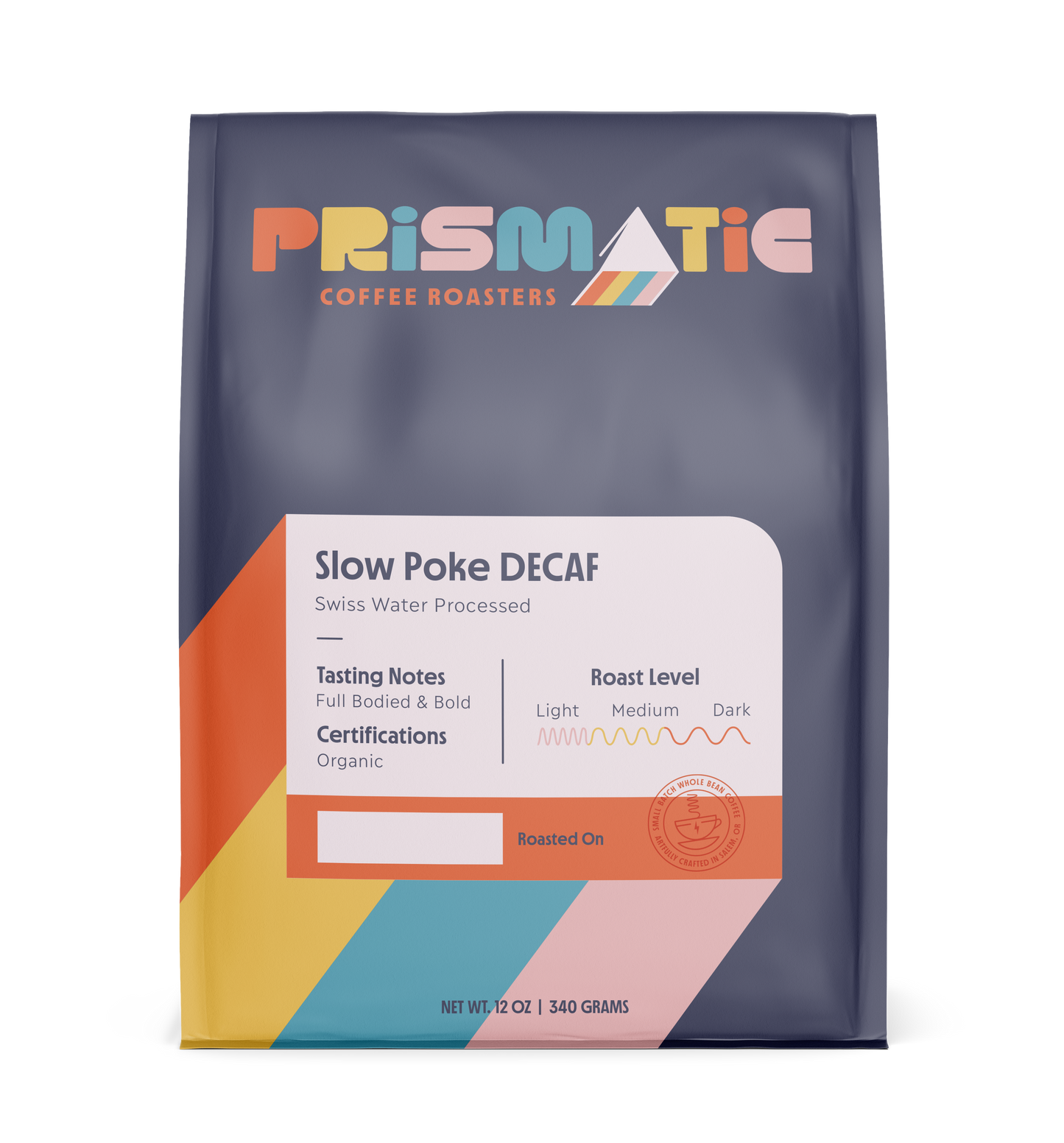 THE PRISMATIC PROCESS
We know that a global agricultural product like coffee has large social, economic, and environmental footprints and we take our responsibility as a part of the chain from farm to cup seriously.our goal is transparency and accountability in our sourcing, roasting, certifications, and shipping. We source organically grown beans from around the world, roast them in small batches and ship them directly to your door or your favorite store.

As we grow we will work within our supply chain to become carbon neutral and minimize our impact on the Earth. Our coffee (and our forthcoming Cold Brew) are available in 100% recyclable cans since most "recyclable" coffee packaging can only be processed inexpensive, specialized facilities. If you have any questions or suggestions on how we can improve our process, reach out and let's talk!
COFFEE SUBSCRIPTIONS
Prismatic can deliver fresh-roasted coffee straight to your door! Choose our rotating option and we'll send you the best beans from around the world, roasted in small-batches, and shipped at the peak of freshness. If you need all the flavor without the jitters, our water-processed decaf option is for you.